To begin with the good, Watch Dogs: Legion's rendering of London is quite phenomenal. The iconic areas are suitably recognisable and some of the less well-known parts are still true to life. I have found myself recognising streets that I used to run down and feeling nostalgic about pubs once frequented. The streets teem with a diverse population that makes London feel alive and realistic. There have been reports of poor performance on PC but it runs well on my admittedly beefy machine *humblebrag*.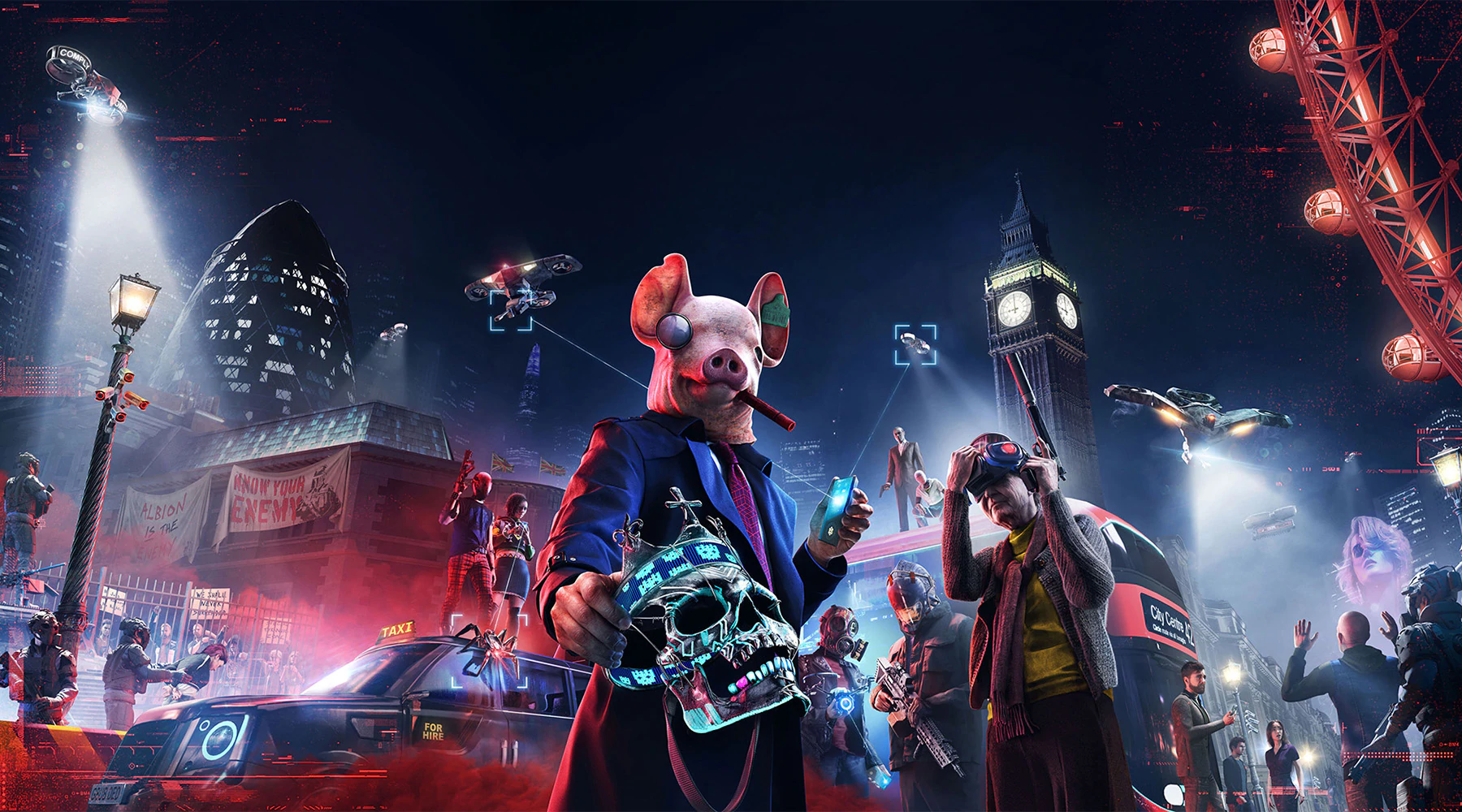 WD:L is an open-world action game set in a near-future London, which casts an underground resistance movement against authoritarian forces wrestling for control of the city. The player will use cameras, traps, drones and an incredibly useful spiderbot to take down those who seek power.
The flagship feature of WD:L is the "play-as-anyone" technology. It is possible to recruit any NPC to your ragtag team of resistance fighters, and it works fairly well. After completing a couple of procedurally generated missions, the character is now yours to control and comes with their own unique skills and abilities. This is good fun and the visual variety in "agents" is tremendous, but the downside of this effort is there simply isn't enough voice-acting to go round. This leads to repeats and awkward dialogue. For these reasons, the story (wisely) doesn't hang on the player character at any point and is carried by supporting characters. However, the occasional inclusion of the player character rarely works.
The moment-to-moment gameplay in WD:L is fun, but can be repetitive and, on the default difficulty, too easy. Each scenario almost always involves infiltrating a building. With upgrades easily obtained in the first hour of play, you can do this using drones and your trusty spiderbot without ever entering the building. On the occasions when the player is needed in-person, it's trivial to "neutralise" all the enemies patrolling the area before you breeze through a corridor of corpses. Despite DedSec's vague ethos of non-lethality, there is no punishment for hacking a drone with a machine gun and mowing the guards down.
When the player is required to do some shooting themselves (how last-century!), the mechanics are competent but sometimes buggy. Due to some interaction between the crouch, cover and gun systems I was, more than once, left pulling the trigger but no bullets were coming out. Frustrating in clutch situations.
While moving through the world of Legion I can't help but miss the sense of fluidity that comes with other open-world games, most notably Ubisoft's own Assassin's Creed. WD:L feels a little stunted in comparison. This seems intentional, as the game encourages more calculated, careful strategies for problem-solving but when this turns out to lack much flair and creativity it ends up feeling awkward. Fingers crossed for Assassin's Creed Valhalla next week.
The most interesting combat occurs in the pseudo-boss battles which involve holding a point against waves of incoming enemies using all the skills at your disposal. It is very satisfying to defend a point while a download is happening with a swarm of drones helping you, some of whom have been hacked moments before to turn on their masters. Not to give too much away, but the final boss is a fun spin on this which, while not entirely awe-inspiring, felt appropriately climactic.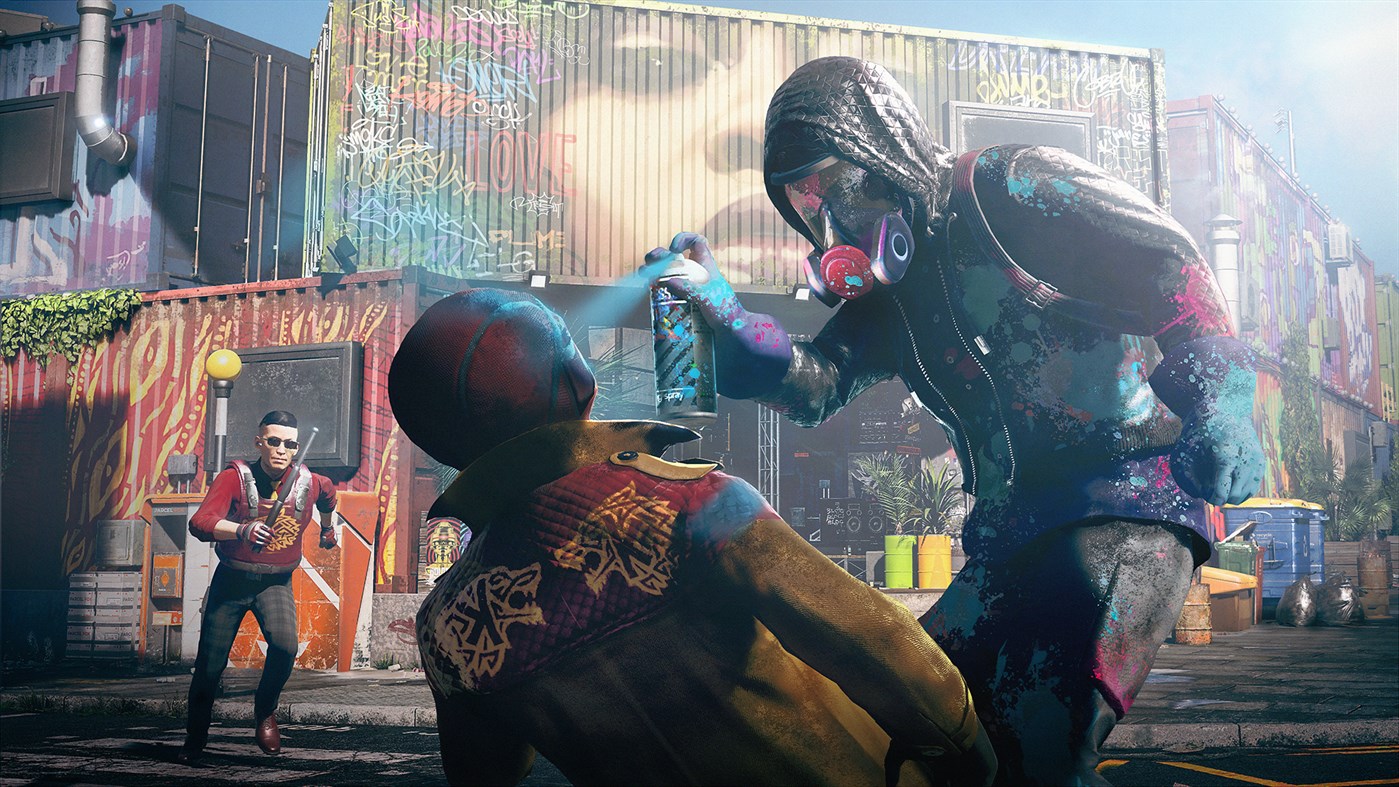 The city of near-future London is thoroughly enjoyable to explore, but there's very little incentive to do so. Available to be collected we have ETO (in-game currency) and Tech points (used for upgrading skills). ETO can only be spent on buying new clothes. Perhaps this belies a sad lack of imagination on my part, but I have no interest in customising the look of a character (they already look wacky enough!) so the ETO is literally worthless. The Tech Points unlock and improve skills, which are shared between all agents. This is more-or-less the extent of progression in WD:L. I unlocked most of the skills I used after a few hours, so there was little need to seek out more (plus you are rewarded with them for completion of story missions!). When I identified Tech Points late game I simply ignored them if they were even slightly out of my way.
The small remainder of the game's progression is built into the Agent Recruitment system. Some agents have unique skills and skills that improve the whole team, such as faster recovery from injury. This is very light and the combination with Tech Points means you don't get much out of exploring the world except for its own sake.
The story is where the game is at its weakest, rolling out cliche after cliche about the dangers of technology, governmental oversight and authoritarian ideologies. To be fair, the conclusion of the parallel narratives was gratifying, if heavy-handed. It's always nice to see an ideologue die by the sword that they lived by. However, the overall tone is so up-and-down as to be almost offensive. It is possible to have your street-magician character, adorned with pink LED-illuminated jacket and top hat, helping to free victims of human trafficking or modern-day slavery. The game can accidentally, though inevitably, make light of some very dark and important themes.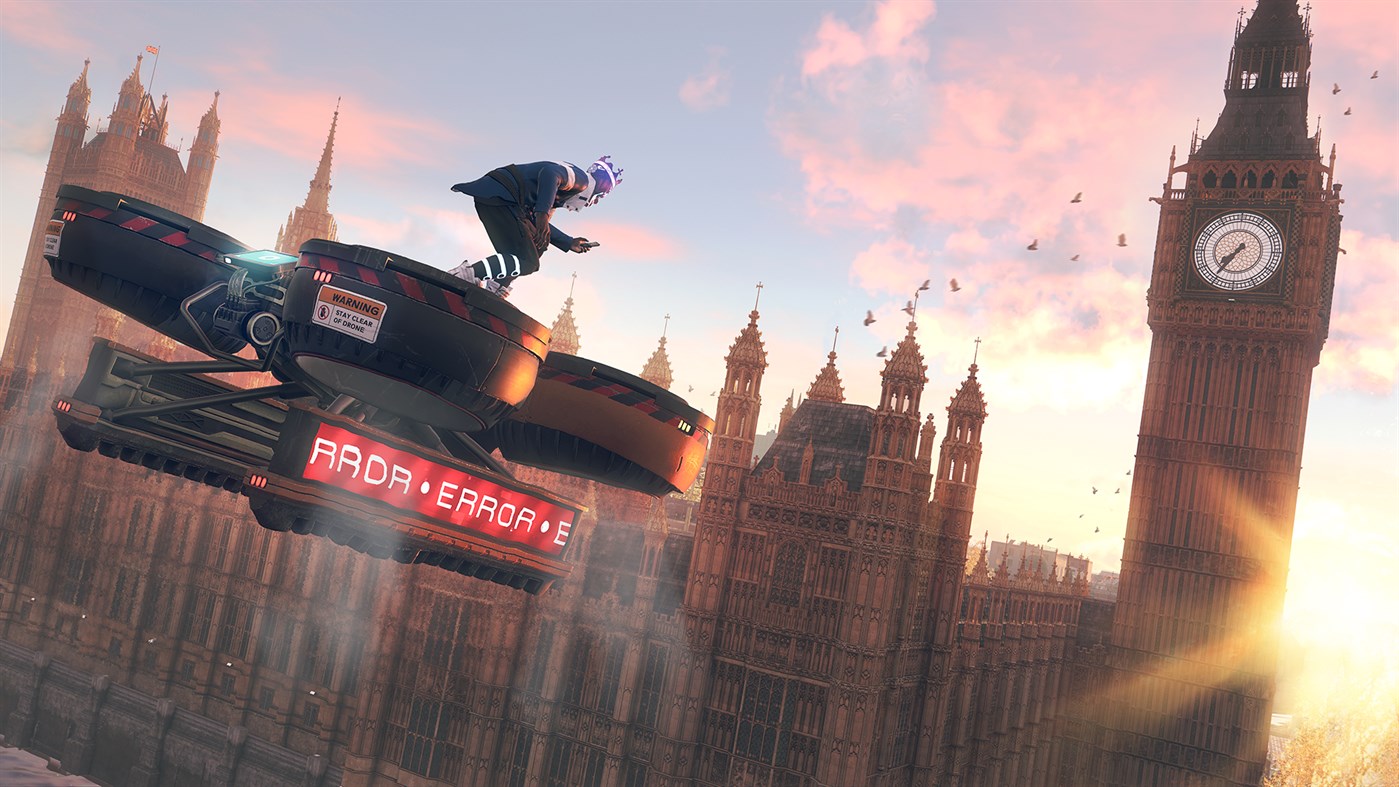 Additionally, so predictable is the story that when the third-act twist was revealed, it was something I had thought was assumed from literally the opening sequence of the game. And I had been skipping through the boring, stunted dialogue.
As a native to the north of England myself, it struck me as odd how much this game treats London as an island, its own sovereign state. There is literally no mention of how the game's events are affecting other parts of the country. Are they also under the control of technocratic authoritarians? I realise this would only really bother Brits, but as London-centric as things in the UK tend to be, even this was extreme. It broke the immersion because this was so clearly a marketing decision – London holds much more capital on the world stage than Liverpool or Birmingham, so they were just ignored completely. Also, to be picky, there were a few annoying non-britishisms that snuck into the script. I've been a british nerd my whole life and have never attended a "science fair".
Overall, Watch Dogs: Legion is an enjoyable but bland romp. I have to give it credit for having something to say, I was just luke-warm on the execution. Generally, this is one that can only confidently be recommended to fans of the series. To everyone else, you might be better off finding your open-world kicks elsewhere.